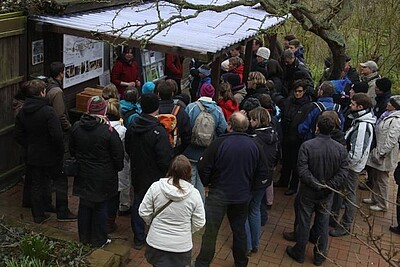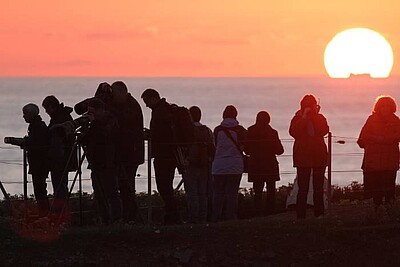 We organise visits to the catching garden in the period 15 March - 31 October, usually on Tuesdays and Fridays at 16:30. The meeting point is the entrance to the Island station and there is no need to register. Tours do start at exactly 16:30 though, so punctuality is important if you'd like to join.
Groups consisting of more than 7 people cannot join the regular tours, but should make an appointment for a private tour. These tours can be organised on Mondays, Wednesdays and Thursdays at 16:30. Unfortunately, we cannot offer tours during the weekend.
In October we organise the Helgoländer Bird-days, in collaboration with the Ornithological Society of Helgoland.